Baltimore's Guaranteed Junk Removal
We are a family business that believes in some old fashioned standards. Being on time, working hard, and treating people right. We stand by what we say, and we will back it up with a: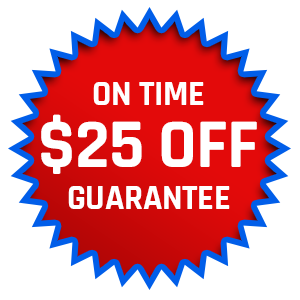 We are your best junk removal solution and we are the only company to guarantee that we will be on time, and if something happens we want to compensate you for your time. We want you to be happy with our rubbish removal services because we know you are the life force of our company.
Here is our promise:
We know that sometimes things happen, and If we are late due to a flat tire, traffic, or for any other reason, we will take $25 off your service to help compensate for your time.
We want to be the best and only junk removal service you'll ever need. Schedule your Junk Removal appointment with Spartan Junk Removal of Baltimore today!